Get ready for a night of fun & philanthropy supporting the Junior League of San Diego.
In preparation for Saturday here are five fast facts about this years event:
1.THE VENUE: The Natural History Museum 
The San Diego Natural History Museum, affectionately referred to as "The Nat", is a one of the flagship museums of Balboa Park. Featuring the natural history and unique biodiversity of our binational region the museum was founded in 1874 as the San Diego Society of Natural History and moved to the current building in 1933.
2. SPIRIT OF THE COMMUNITY AWARD RECIPIENT: James Gates, Ph.D.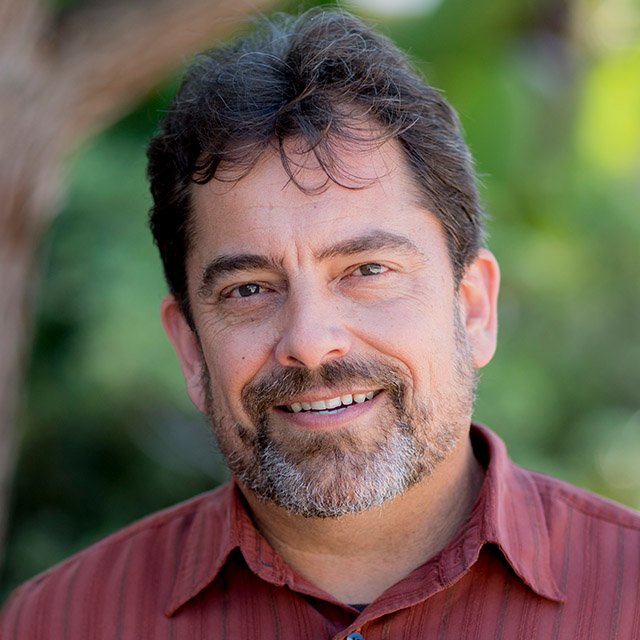 Dr. Jamie Gates, cultural anthropologist and director of Point Loma Nazarene University's Center for Justice & Reconciliation, co-leads the groundbreaking research project "Measuring the Extent and Nature of Gang Involvement in Sex Trafficking in the San Diego/Tijuana Border Region" (2013-16). He co-chairs the Research and Data Committee of the San Diego County Advisory Council on Human Trafficking and CSEC. He founded and directs the Human Trafficking Research and Data Advisory Roundtable (HT-RADAR) for San Diego County. He led the university in establishing the Beauty for Ashes Scholarship Fund for survivors of human trafficking to get their college degree. He leads an effort to design and implement a drama-based peer-to-peer human trafficking awareness training in San Diego's middle and high schools. He serves as an expert witness on human trafficking legislation. He also serves as a faith-based organizer with regional and national faith-based organizations. His work through the CJR reveals the core of his calling, which is, in the words of the prophet Micah, to "…act justly, love mercy, and walk humbly with our God." Dr. Gates feels called to a life that reflects the justice and reconciliation that flows from the love of God in Christ by the power of the Holy Spirit. In the words of the CJR's mission statement, he is called to study poverty and oppression and to teach Christian means of social engagement. We do justice when we "let the oppressed go free, share our food with the hungry, bring the homeless poor into our homes, clothe the naked, and satisfy the needs of the afflicted." (Isaiah 58).
3. THE MENU:
Ready for a delicious meal to excite your palette? 
4. LIVE AUCTION:
Come ready to bid on these amazing experiences!
Up to 10 people will enjoy a champagne toast, 3 large pizzas, 2 bottles of wine or pitchers of beer and unlimited soft drinks! Value: Priceless
#2. Downtown Staycation: 
One night stay at the Marriott Marquis San Diego Marina; 10 – inch Black Forest Cake from Extraordinary Desserts; $150 gift card to Juniper & Ivy ; $50 Gift Certificate to the Cohn Restaurant Group; Bottle Vueve Clicquot champagne & 2 branded glasses compliments of Batta Fulkerson Law Group; Brunch or dinner for two & a chocolate bar from Eclipse Chocolate; Family four-pack of guest passes to the New Children's Museum. Value: $900
#3 Board Dinner:
Dinner for 6, with a wine pairing, in the newly restored JLSD Headquarters at 210 Maple. Hors d'oeuvres at the Chef's Table in the newly renovated gourmet kitchen with formal dinner to follow in the dining room, all served by the JLSD Board of Directors. Value: Priceless (donate to the 210 Maple campaign HERE)
#4 Hacienda Tres Rios:
An all inclusive 5 days & 4 night vacation at Hacienda Tres Rios Resort, Spa & Nature Reserve for up to two Adults and two Children. Located in Playa Del Carmen, Mexico Value: $10,000
#5. San Diego Fire Department Dinner:
Dinner for 8 people at San Diego City Fire Station #14in North Park. Value: Priceless
#6. Mayor of Coronado for a Day
Up to 4 people will join Mayor Richard Bailey in experiencing what it's like to be Mayor of Coronado! The day includes: A tour of Coronado City Hall, Lunch at The Henry Restaurant, Private tour of the Hotel Del Coronado, Beach cruiser rentals to further explore Coronado. Value: Priceless
5. WHERE THE MONEY GOES:
Did you know that in San Diego we have approximately 6,500 youth in the foster care system? At the age of 18, they are emancipated. Nearly 50% leave the system without a high school diploma. Within 18 months, about half will become homeless and 35% will become incarcerated. 42% will become parents in the first 2-5 years after emancipation and often their children end up in the foster care system. The majority of Transition Aged Foster Youth (TAY) answer, "YES, I want to attend college," but statistics show only 10% will attend and only 3% will graduate. JLSD is determined to change these statistics.
Your donation helps support our following programs:
SOLUTIONS SUMMIT: Convening key community partners to create strategic solutions that will make a significant impact on the transition age youth through an innovative, multi-day workshop.
BRAND OF BROTHERS: Providing free business attire, resources, haircuts, lunch, and entertainment for at-risk men, ages 16-24, through this one-of-a-kind outreach event for TAY men in our community.
MENTORING: Matching JLSD mentors to provide individualized support of women's personal, educational and professional growth.
ADVOCACY: Raising awareness as we bring together top local and state leaders to speak on significant issues in the areas of foster youth, human trafficking and homelessness.
See you Saturday!
*Tickets to the event are now sold out. If you would like to make a donation to the Junior League of San Diego, please click HERE.